Shop
All books will be signed by Lori. If you would like a book personalized to a specific person, when you go to the check out page, next to the boxes where you enter your name, there is a box labeled "Order Notes" (optional). Enter the name of the person you would like the book signed to in this box.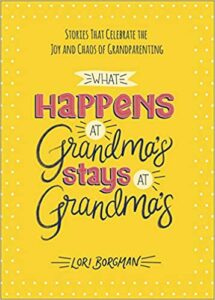 Stories That Celebrate the Joy and Chaos of Grandparenting

The Best Memories Are Made in Everyday Moments
Sorry, this product cannot be purchased.
Showing all 3 results