The only good news an accountant can ever have for you is that the IRS called and demanded you stop filing taxes. Of course, having a great accountant does have its advantages, which is why might want to look at an accountants guide before you decide who you want managing your books. Of course, there are small businesses that require the help of an accountant to manage their books and ensure that they are not missing any important paperwork. Some small businesses might believe they can manage their accounting and taxes on their own but soon find that places similar to employment agencies omaha can be great sources when needing to find a good accountant or financial advisor. Naturally, when our accountant told us the "good news" that his two-man firm had merged with a larger firm, we were suspicious. Finding a good accountant to help with your taxes is difficult, finding one that may be able to help with your business can prove to be even more troublesome. Luckily there are places similar to http://daveburton.nyc/business-financial-consultant that might be able to help with your business's financial accounting needs.
He said this would be advantageous to us should he retire. We were dumbfounded. "Why would you want to retire when you can keep doing our taxes?"
He whipped out his cell phone and showed us a picture of a beautiful sunset on a sandy beach. "Don't you agree I should be there?" he asked.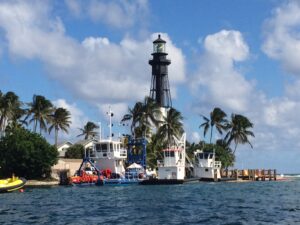 "No," we said in unison.
"Actually, I can't retire until my dog dies," he sighed.
He explained that many of the 55+ communities in Florida "hate animals and children." Restrictions at his community allow fish but prohibit birds, dogs over 15 pounds and children. (Apparently restrictions on children hold regardless of weight.)
"It costs $30 a day for a pet sitter," he said. "For that money I could buy a new dog every time I return from Florida."
We remained unsympathetic to his plight, although we were increasingly sympathetic toward the dog.
"Look at this-the view from my balcony." It was a silhouette of two palm trees against a fiery red sunset.
"Dime a dozen," the husband says.
"Right. And you can't get frozen nose hairs and frostbite in Florida," I said. "Stay here. And don't forget about your dog."
He said a lot of people get a doctor's note saying they need their dog as a support animal to cope with mental distress. But those notes are being more closely scrutinized because of fraudulent claims.
I've read stories about people in senior living communities claiming they need pigs, monkeys, snakes, mice and even miniature horses as emotional support animals. The best claim was from a man who needed a parrot. He was granted permission and then he claimed he needed two more parrots. Then when the man would visit the pool, sauntering about like a pirate with a parrot on his shoulder, the parrots began attacking others at the pool.
We stated to our accountant that we were still unmoved by his plight of being torn between doing taxes full-time in a frozen tundra and sipping drinks with tiny umbrellas on a sandy beach with blue skies. So he showed us another picture. This one was of his dog seated in his office chair behind his desk.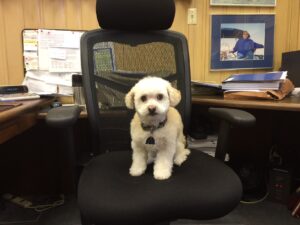 We were moved now. As a matter of fact, we had a lot of questions: Is the dog on salary? Who has been signing off on our taxes-the accountant or the poodle? If the poodle works outside the office, are his fees lower than our accountant's?
It doesn't matter. Our ability to sleep at night because a trustworthy man has done our taxes for years should not get in the way of him enjoying winters in Florida. After all, we can always visit site to see about getting another when it comes to that point, as sad as we will be to no longer have his services. We are grateful for the years we have worked with our accountant, which is why the next time we visit we are going to take a small thank you gift. A St. Bernard.